Welcome to the NatSIP Website
This website offers access to a wealth of SI resources, most of which are behind a login wall: you need to be registered on the site and logged in before you can access them.
Also, you can't use (or see) the site search until you have logged in.
We ask you to register not because we are checking up on anyone, but because we need to show to the DfE and other organisations supporting NatSIP that our resources are being used in the SI community.
Registration is free, and open to anyone. A walkthrough/howto on the registration process is here.
Written by:

Anthony McKay
Sense and the National Organisation of Intervenors, with support from NatSIP, is offering two free twilight training sessions for MSI intervenors.
London:
23 September 2015, 16:00-18:30
The Bridge Conference Centre, Hungerford Road, London N7 9LD
Cambridgeshire:
28 September 2015, 16:00-18:30
Granta School, Cambridge Road, Linton, Cambridgeshire, CB21 4NN
For more details, or to book a place, please contact This email address is being protected from spambots. You need JavaScript enabled to view it.
Written by:

Jan Hughes
Do you work with MSI children and young people?
We are looking for MSI practitioners to join us in a focus group meeting about measuring outcomes for MSI learners
Date: Tuesday 29 September 2015
Time: 11.00 - 15:30
Venue: School of Education, University of Birmingham Edgbaston, Birmingham B15 2TT
The purpose of the day is to:
Explore measures, indicators and methods of demonstrating progress which are currently in use
Prepare a set of draft outcome indicators to pilot with a group of children and young people
Refreshments and lunch will be provided
If you are interested in joining this focus group, email Jan Hughes at This email address is being protected from spambots. You need JavaScript enabled to view it. by Friday 18th September 2015.
A flyer about the day can be found pdf here .
Written by:

Lindsey Rousseau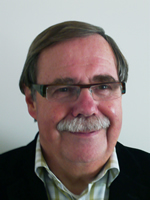 Following two successful events at The Royal School for Deaf Children Margate and Westgate College and Linden Lodge School in Wandsworth in July 2015, there is a further opportunity to hear Prof Jan van Dijk speak at the Sense and Seashell conference:
Learning and Interactions - Suporting people who are deafblind - inspiring your practice which will take place on 15 September 2015, in Manchester.
A flyer for the conference can be found pdf here .
The event will feature talks from:
Dr. Jan Van Dijk, a leading practitioner in the field of deafblindness
Graham Firth, Director of the Intensive Interaction Institute
Gail Deuce, specialist in CHARGE syndrome.
Delegates will have the chance to participate in a range of workshops on topics such as wellbeing and complex needs, early interactions, employment, dysphagia, sensory integration, sleep, transition, and communication.
The day will benefit a wide range of professionals including those who work in health, social care, and education who have a focus on supporting people with learning disabilities and/or sensory impairments. The event will have CPD accreditation.
For further information and to register please see http://www.sense.org.uk/learningandinteractions or contact the conference organisers on 0207 014 9305 (voice or text).
Written by:

Ian Noon
NDCS has updated their model service level agreement that can be used where funding for a resource provision for deaf children has been delegated to a school. It sets out expectations of what the school should be doing and how the school should be working with the local authority. It has been updated in particular to reflect changes to school funding arrangements.
http://www.ndcs.org.uk/document.rm?id=8047
The agreement can also be accessed from this page: http://www.ndcs.org.uk/professional_support/our_resources/education_resources.html
The resource is England only. If colleagues would find a version for Wales / Scotland / Northern Ireland helpful in the short-term, please contact Ian Noon.
Written by:

Lindsey Rousseau
Booking is now open for the NatSIP working day on Thursday 1st October 2015.
We return to Hamilton House in London to discuss the important theme of improving outcomes for young people with sensory impairment through their participation in decision making. Within the context of the implementation of the SEND reforms this is a developing area and we have keynote speakers from DfE, Council for Disabled Children and Preparation for Adulthood talking about their roles and the involvement with young people. There will be a panel discussion with a question and answer session for delegates. During the afternoon working groups will have a specific focus on NatSIP work with young people with HI, MSI/complex needs and VI. The NatSIP outcomes benchmarking group will also meet.
The following documents are now available:
Please register and log in to the website to access these documents. We look forward to receiving your booking form. Priority booking is available this week for NatSIP affiliates.
Written by:

Steve J
A very successful annual HoSS event took place in Birmingham today, 30th June 2015.
Presentations and papers that were in the delegate packs are now available to download folder here (once you have registered and logged on).