Welcome to the NatSIP web site
Details

Created: Mon 21 Jul 2014 13:58
Updated: Tue 22 Jul 2014 22:51
Written by: Lindsey Rousseau
The National Deaf Children's Society has today (22 July 2014) published three new resources on bullying and deaf children. The resources are intended:
For parents (requires log-in as NDCS member – membership is free)
For young people:

or via the Buzz
(Also available as a series of postcards for young people.)
A landing page for all three resources can be found at: www.ndcs.org.uk/bullying
Hard copies are available to order from the This email address is being protected from spambots. You need JavaScript enabled to view it. or call 0808 800 8880
Details

Created: Mon 14 Jul 2014 17:45
Updated: Mon 14 Jul 2014 17:47
Written by: Steve J
Speaker presentations from NatSIP North on 10 July 2014 are now available here. (Registration/login required).
Details

Created: Wed 9 Jul 2014 11:12
Updated: Fri 11 Jul 2014 18:19
Written by: Steve J
There is a new requirement in the Code of Practice of the Children and Families Act 2014 to assess the capacity of young people, older than 16, to make the big decisions about their education.
This will be especially important for young people with SI and any additional needs, and aligns with the government's agenda to ensure the voice of the young person is heard.
All those working to support young people aged between 16 and 25, with sensory impairment, who are in education will therefore need an understanding of the Mental Capacity Act and how to undertake and document capacity assessments in compliance with the Act.
NatSIP is offering a training day on the Mental Capacity Act. We are offering the same course on two dates, at different venues:
15th October 2014 - Friends House, Euston Road, London
11 November 2014 - Novotel Hotel, Fishergate, York
The trainer for both dates will be Jane Sinson, a qualified Educational Psychologist with over 20 years' experience working for Local Authorities including CYP with SI. As an independent psychologist, she has undertaken Disabled Students' Allowances assessments in FE and HE and worked for an expert witness agency undertaking capacity assessments for care proceedings.
Cost:
The cost of the training is £60/delegate, discounted to £40/delegate for NatSIP-affiliated organisations.
Early-Bird Booking Offer:
Return your booking form by 18 September 2014 and the cost is reduced to:
£50/delegate, £35/delegate for NatSIP-affiliated organisations
For more details and booking forms, please see here for 15 Oct 2014 London and here for 11 November 2014 York.
Details

Created: Mon 16 Jun 2014 11:07
Updated: Sun 6 Jul 2014 17:14
Written by: Lindsey Rousseau
NDCS audiologist, Vicki Kirwin, has just published this: http://ndcscampaigns.com/tag/vicki-kirwin/
Following a discussion on the HoSS (Heads of Sensory Support Services) email forum about the use of radio aids with pre-school children, Brian Gale of NDCS has commented and identified some weblinks to research and articles:
"Whilst the research evidence for use of FM and its impact on babies development is still limited there are a few studies, and the benefits of FM generally are well established. Acknowledging the limitations of hearing aids we know there to be a significant proportion of each day when a baby or toddler is listening in challenging listening situations and unable to hear their carer or other sounds/voices around them clearly such as in nursery, when out shopping or other times in push chairs, in the park, in the back seat of the car etc.
Web links to presentations and papers on different aspects of using FM systems with pre-schoolers are below:
Details

Created: Fri 13 Jun 2014 11:08
Updated: Sat 14 Jun 2014 19:38
Written by: Lindsey Rousseau
RNIB is keen to recruit more parents for its research into certification and registration of children with vision impairment and we would be very grateful if any of you know of parents who might be interested in taking part.
The target group is parents of children or young persons aged 0-17 in England who have been registered as blind/severely sight impaired (SSI) or partially sighted/sight impaired (SI) within the past 5 years.
You can download a flyer about the project here.
Details

Created: Fri 13 Jun 2014 11:07
Updated: Sat 14 Jun 2014 20:18
Written by: Bob Denman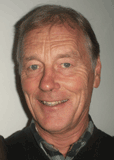 A big thank you to all those who submitted data for the latest Outcomes Benchmarking exercise. We were able to exceed the target (by one!) within NatSIP's contract with the DfE, achieving a participation total of 83 LAs.
Work is now proceeding on the analysis and report preparation with the intention of circulating the report to all the Sensory Services involved before the end of term.
Bob Denman and Nicky Ereaut
Co-Leads, Outcomes Benchmarking Workstream